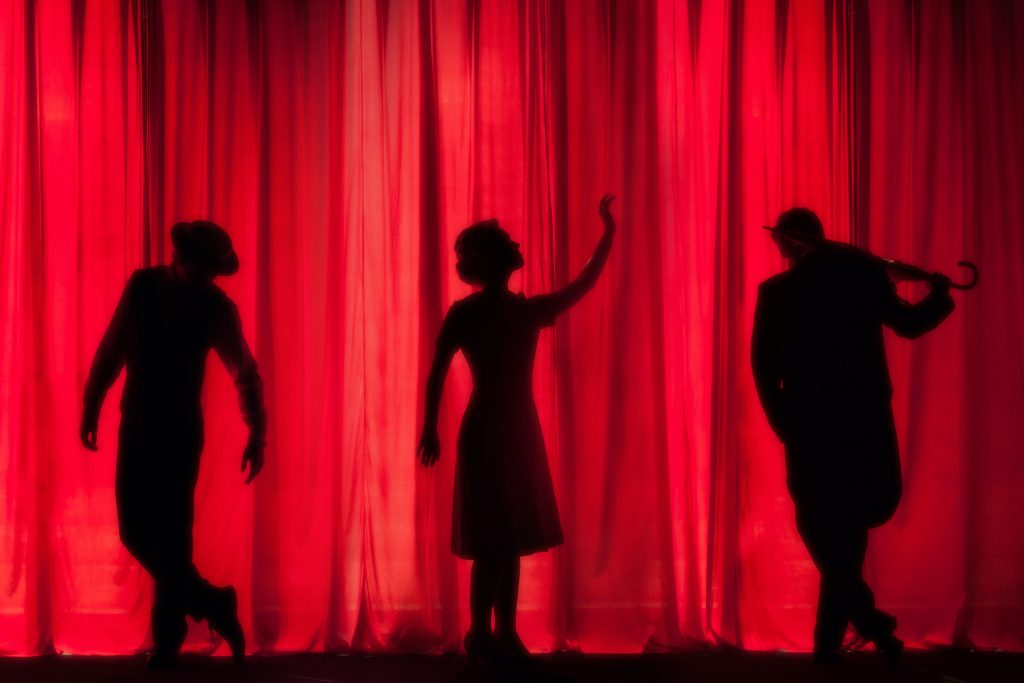 BALANCE is excited to announce that we have created a unique partnership with Toronto-based Common Boots Theatre to be able to bring 3 play readings exclusively to people who are blind and their family members, via Zoom technology. The series will provide performances of 3 plays, exclusively to our community (in the city and beyond) of people who are blind or living with sight loss, and fully accessible through the reading of the stage directions. These are not radio plays, but will be readings of theatre plays that have previously been performed on stage. Note: permission for these special audio performances has been obtained from ACTRA (the union representing actors) and each of the playwrights.
We at BALANCE truly hope that Canadians who are blind will embrace this specially commissioned audio drama series, and register early for each of these performances. (Note, you do not need to be a client of BALANCE to register but this IS a specially accessible opportunity for people who are blind or living with sight loss, and those with whom they may be in quarantine at this time). Tell your friends! There are lots of seats at these virtual performances, and they are exclusively being provided as a recognition of the additional isolation imposed on people who are blind during the pandemic.
Schedule with registration links for each play:
June 16, 5 PM: The Public Servant written by Jennifer Brewin, Haley McGee, Sarah McVie and Amy Rutherford
Register here.
About The Public Servant:
Given the current high level of engagement between the public and our elected representatives and government staffers due to COVID-19, it seemed entirely appropriate that BALANCE request this special performance.
About the play:
Step inside the halls of power as Madge, a young, idealistic and enthusiastic civil servant, gets ready to write her first official memo. The only thing standing in her way are endless revisions, an impossible deadline, funding cutbacks and the ever-shifting world of government protocol. This hard-hitting and hilarious play asks: doesn't a successful society – one that is engaged, working, healthy and educated – require a successful civil service?
June 23, 7 PM: Eurydice by Sarah Ruhl
Register here.
About the play:
Sarah Ruhl reimagines the classic myth of Orpheus through the eyes of its heroine. Dying too young on her wedding day, Eurydice must journey to the underworld, where she reunites with her father and struggles to remember her lost love. With contemporary characters and ingenious plot twists, the play is a fresh look at a timeless love story.
July 7, 7 PM: Surprise Night!
Register here for surprise play.
After the presentation of Eurydice on June 23, we will announce the 3rd play (maybe before!) We just need a little more time to find just the right thing for our community on that evening. So stay tuned, and watch this space for more info (or register for the wonderful play Eurydice, and find out on that night what is coming on July 7 at 7!) We hope your curiosity will have you signing up right away!
Note: These performances will be provided via Zoom technology. An email address is required in order to receive the Zoom invite, but if you do not have a computer, you will be able to use a phone to dial in to listen to the performance.
A note from Common Boots Theatre: These readings are being given as a way to support the blind and low vision community, during a difficult time which has had a significant impact on people without sight. Permission to read for the blind and low vision community has been given generously by the playwrights themselves as well as in compliance with ACTRA Covid Response Initiative and the actors are donating their time. Please register if you are a member of the community of persons who are blind or living with sight loss.*
*The community is defined as those who are blind or have low vision, their immediate support network and staff who support them.