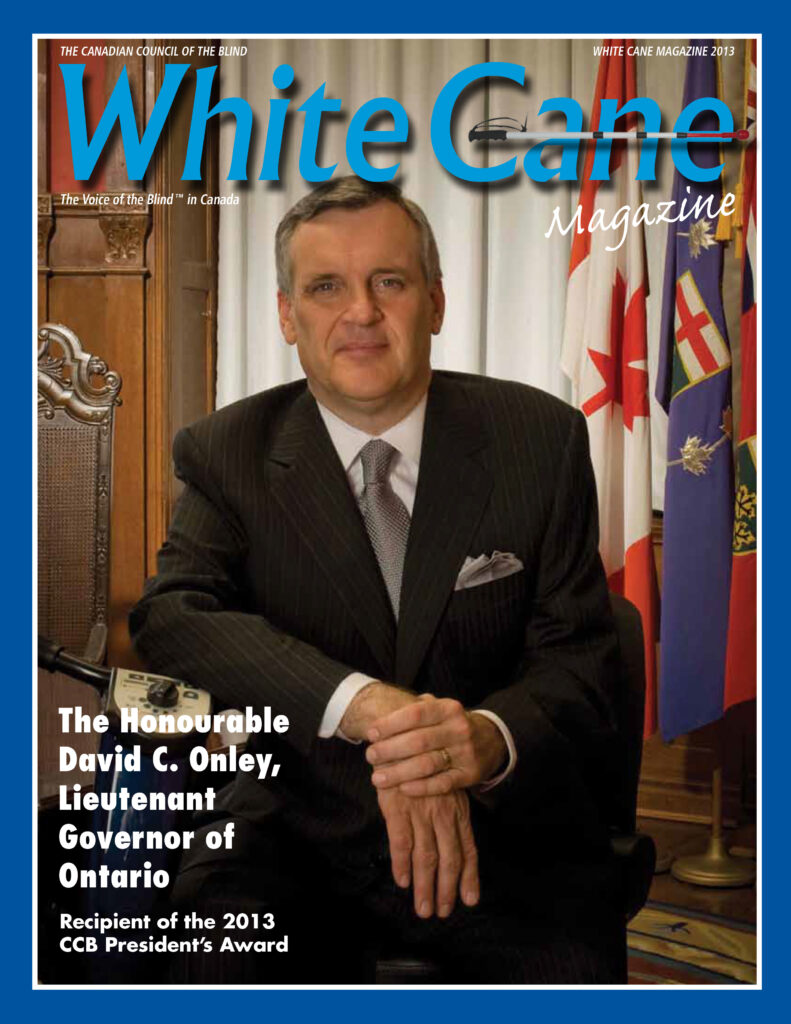 In Memory of The David onley, a Strong Voice for Tearing Down the Many Barriers Still Impeding People with Disabilities
It is with great sadness that we inform the community of the passing of former Ontario Lieutenant Governor David Onley. Onley was a close friend and patron of the CCB and was awarded the President's Award in 2013. As Lieutenant Governor, David was a strong voice for tearing down the many barriers still impeding people with disabilities.
Quoting past CCB President Louise Gillis, "His appointment and goals while in office inspired all Canadians with disabilities, including the blind, deaf blind and people with low vision. During his term in office, he was recognized for bringing the issue of disability more to the forefront of the Canadian social agenda."
Remembering David Onley fondly, our deepest sympathies go out to his family and friends.