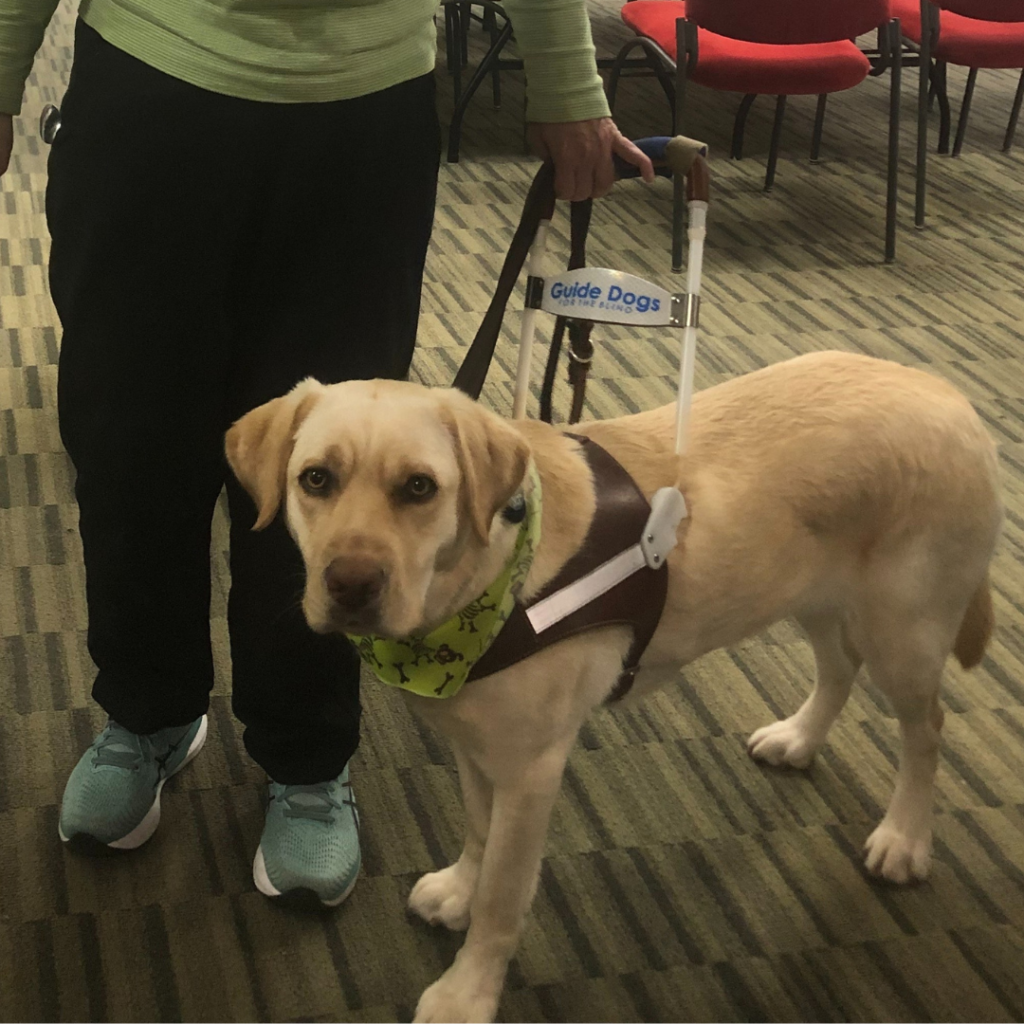 Guide dogs and their handlers navigate the world as a team. These loyal furry friends aren't just cute, they make our lives easier and bring comfort to our hearts.
If you encounter a handler and their guide dog, please follow proper etiquette to ensure the safety of the guide dog team:
Harness on means hands off. A guide dog in harness means "I'm working." Petting or talking to the dog can take the guide dog's focus off its partner, and the potential for injury increases.
If the dog is not working, the guide dog handler may decide to remove the harness and let you pet the guide dog. Always ask the handler permission, before you pet the dog.
Don't feed them. Offering food to the dog can lead to disruptive behaviours, like begging for food and scavenging off the ground.
If you're walking your pet and approach a guide dog team, keep your dog away to avoid a distraction for the guide dog and possible harm to the guide dog user. When approaching a guide dog team with your dog, clearly notify the handler and say, "I'm passing on your left and I have a dog with me."
There is time for play! Guide dogs don't wear their harness at home, where they are not working, and get to be a "pet" dog. This is their time to play, run around, relax, and get lots of belly rubs!