The Voice of the Blind in Canada™
The Canadian Council of the Blind (CCB) is a vibrant network of active members across Canada. Each chapter is unique to its geographic area and engages in a variety of social and recreational activities based on the particular interests of their local members.
The CCB is involved in various activities that impact the vision health of Canadians throughout the year.

Lend us a hand by becoming a member, sponsoring our activities or simply donating what you can to help us continue doing our good work.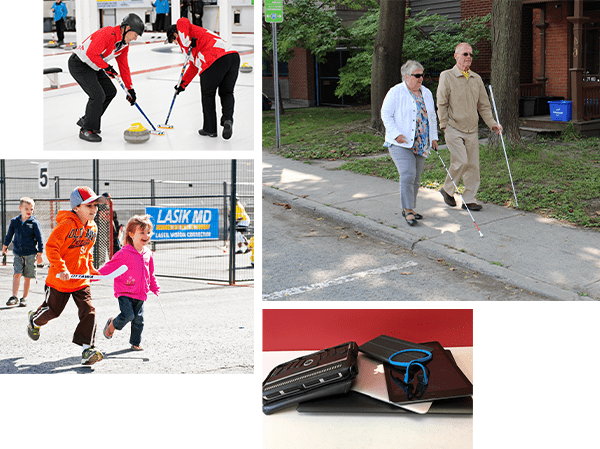 Visions Monthly Newsletter
Visions is a monthly newsletter dedicated to delivering the latest news in vision health. Read our most recent issue to learn more about what is impacting you or your loved ones eye care. Get all the updates on events, chapter news, technology updates, important dates and more!
Recognizing the tremendous benefit that accessible technology presents to those with limited or no vision, the Canadian Council of the Blind (CCB) was quick off the mark to establish a program called Get Together with Technology (GTT). For the past 77 years, the CCB has survived on the strength of peer support and peer mentoring. Who knows more about being blind than people who are blind, after all. As accessible technology and its exciting future started to emerge, the CCB applied the same peer support/mentoring philosophy to the CCB GTT program and a vibrant tech support program was born.
Together with your support, we can bring a brighter future.