From the President's Desk
Welcome back everyone across Canada from what certainly was a summer full of interesting challenges with climate in general. I wish everyone well who may have family affected by the fires, floods and tornado conditions. I truly hope all of you were able to enjoy some type of vacation during July and into August.
Personally I was able to visit the CNIB Lake Joseph Centre for a week this summer, and was honoured to be in the company of Dave Penny, Terri-Lyn Dietrich, Jocelyn Dore, and Matthew Campbell, all from the CCB London, Ontario Chapter!
While welcoming our members back, there are many updates we wish to make everyone aware of:
Firstly, what was referred to as Bill C-22 has now been enacted by the Government of Canada, and received Royal Assent on June 22nd, 2023, and is now the Canada Disability Benefit. We thank the Hon. Minister Qualtro for her fine efforts in leading the charges, and bringing this to fruition. I attended a round table on what the future provides for the CDB which will include outreach to all of the disability community across Canada, with a targeted date of 12 months; then consultation with Provinces and Territories to ensure there are no clawbacks to maximize the benefit. The entire process has a legal obligation to be fully enacted by June 22nd, 2025. The Hon. Kamal Khera, the new Minister of Diversity, Inclusion, and Persons with Disabilities, and the Minister's Department will be in charge of the administration and consultation on this process to bring to fruition. The CCB advocacy team is planning on dedicating one person to this file, reporting updates as they transpire so as to keep our membership aware at all times.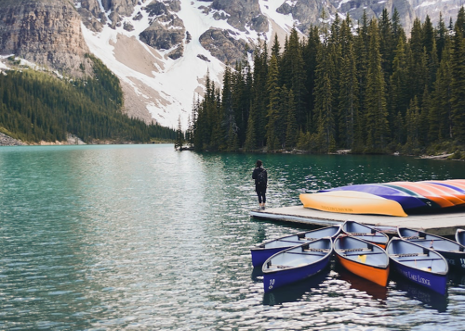 The CCB and its many partners are also dedicated to Bill C 284, which has been tabled during the Legislature Summer Break. The wonderful work of the Hon. Judy Sgro, M.P. will be strongly supported by all, as legislation to create a National Eye Care Strategy across Canada is front and centre as we enter the fall season. This bill gained much momentum going into the summer recess, and we wish to ensure this continues until the bill reaches its ultimate goal of establishing a National Eye Care Strategy in Canada.
We continue our work on many issues moving forward including eye health and education, a strong dedicated effort to ensuring the Council has representation and voice at all levels of Government. We thank those who advocate for what they feel is important to support the needs and values of persons living with vision loss.
Thanks to everyone for playing a key role in re-enforcing our values as citizens living with sight loss, as we all have a role to play in continuing to advocate and educate.
On behalf of the Board of Directors, staff, volunteers, and our many partners, we welcome everyone back to what will be a very interesting and exciting time as we push forward.
Jim Tokos
National President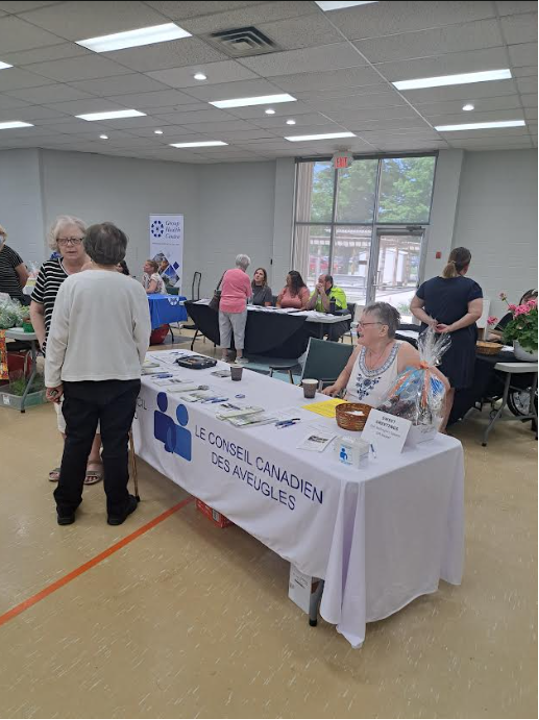 "The picture below depicts the Chapter's AccessAbility Week Information Fair."
Chapter Spotlight: CCB Sault White Cane Club (Sault Ste. Marie, Ontario):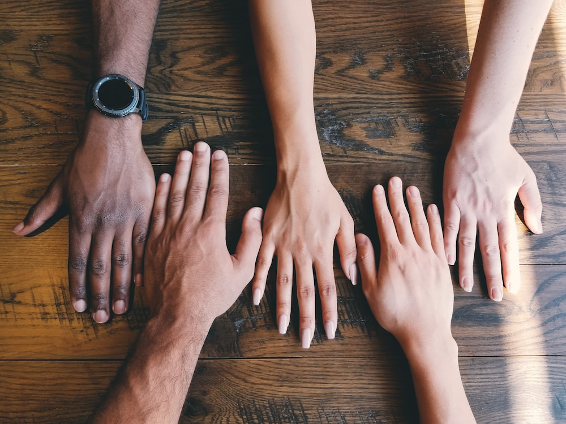 Our CCB group was formed in April, 1999. A small group of people with vision loss in the Sault decided we needed a way for people to get together and help each other out. People have found new friends they can talk to any time and who understand what they are going through. Our group welcomes everyone with vision loss, we provide critical information to help people be more confident, and we encourage people to become more involved in our community. We affiliated ourselves with the CCB because we wanted to be a consumer-led support group. Our group holds monthly meetings, except in the summer and we have interesting speakers, potluck meals, we share ideas, challenges and anything else that may help others.
We have learned that the most effective way to inform people about our group (the only peer support group in the City) is by holding public awareness events and by distributing large-print posters about our group. Our Vice-President, Carol Magnan, who is active and involved in community activities, including being a member of Sault Ste. Marie's Accessibility Advisory Committee, carries our posters with her wherever she goes. As she is speaking with people, if someone can use the support of our group, she hands them a poster.
Right from the beginning, we felt it was important to socialize, to share information and to promote various services available in the community. Many people with vision loss in the Sault have found they cannot access nor were they aware of important information.
In collaboration with the Bay Street Active Living Centre, on May 31st, our CCB group organized a very successful AccessAbility Week Information Fair with 22 exhibitors.
Feedback indicated that this was desperately needed, and everyone felt this was a very worthwhile event. One of the exhibitors was the Vulnerable Persons' Registry, which is unique to Sault Ste. Marie, and still not well known. This will become an annual event.
Over the years, we have primarily advocated for accessibility legislation, the non-drivers ID card in Ontario, along with other CCB groups across the province, and for improved transit and parabus services for people with vision loss.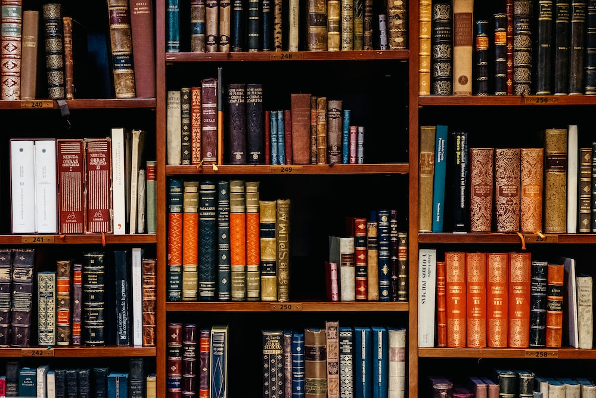 It is evident our group is really needed, as we have seen significant growth since COVID ended. Individuals new to our group have told us they appreciate our group so much and don't know what they would do without us.
Here is a link to the Vulnerable Persons Registry:
Written by Dorothy Macnaughton, President, CCB Sault White Cane Club and Carol Magnan, Vice-President, CCB Sault White Cane Club
Women of CCB:
Heidi and Leslie hope everyone has had a great summer! September is here and we are starting our women of CCB open chat zoom room.
Join us every second Tuesday of the month to share stories, experiences, a few good laughs and sometimes guest speakers.
Our next zoom chat is on Tuesday September 12th at 7:00 p.m. Eastern time/4:00 p.m. Pacific time.
If you or a friend would like to join us please email Leslie at
[email protected] to be added to our email list.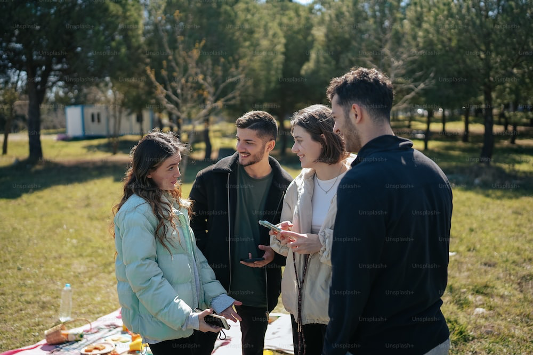 See you soon.
CCB Men's Group:
Join us on Tuesday, September 26th, 2023, for our 1st Monthly CCB National Men's Group Chat via Zoom of the CCB 2023-24 Calendar year.
The CCB National Men's Group is an informal discussion held on the 4th Tuesday of each month, focusing on topics particularly relevant to our male members.
To give you a better idea of what the National Men's Group is about, in the past, we have touched on Mental Health, Tips and Tricks for being independent, Dating, The Disability Tax Credit and RDSPs, career options and more.
We are always looking for interesting topics to discuss, so if there is a topic you feel that we should have a discussion about, please feel free to reach out to Shane and Surander and share your ideas with them.
To join, please email Shane Cashin at [email protected] and request to be added to the list.
We will inform the members on our mailing list about this month's topic before each meeting when we send out the Zoom link. We always welcome suggestions for future group meetings.
Please note that if you have received an invite to previous Men's Group meetings, you are already on the list and should receive an email on or before September 25th, 2023.
Looking forward to seeing you all in the room and a great year ahead!
Shane & Surander
CCB National Men's Group
Envoy Connect player – A New Affordable Option for Reading Audio Books:
In May, the Centre for Equitable Library Access (CELA) launched its new Envoy Connect player, an easy-to-use, portable device for reading accessible audiobooks.
"We've been really pleased with the reception Envoy Connect has received, both from our users and from the library community. The device offers users another very affordable choice for how they access books from CELA" says Laurie Davidson, Executive Director of CELA.
The Envoy Connect, which is about the size of a deck of cards, has a simple and intuitive layout and can hold at least 12 CELA titles. It also offers users lots of flexibility in ways people can receive their books.  CELA patrons can mail their Envoy Connect to CELA to be reloaded, or they can use the free CELA Connect software to reload their books at home or use both options depending on their needs.
When asked about what prompted CELA to launch this new Envoy Connect service, Laurie emphasized that choice and flexibility were key considerations. "When we look back at the last few years, whether it was mail service interruptions or the unknown of the pandemic and its associated supply interruptions, what we heard from our users was just how important consistent access to books was for their wellbeing. The Envoy Connect is one more tool in our toolbox to help our users maintain that consistent access."
If you are interested in learning more about the Envoy Connect service, visit CELA's website and blog. The device retails for about $100 through CNIB Smartlife.
Blog links
Website links

In the News
'Please don't hit me': Visually impaired woman face dangers crossing Charlottetown Street:
CHARLOTTETOWN, P.E.I. — Heidi White vividly remembers when she finished work on Aug. 25 in Charlottetown and headed to the crosswalk on Grafton Street by Glendenning Hall.
She has a rare, incurable eye disease called retinitis pigmentosa, causing night blindness and limited side vision, and her sight has deteriorated over time. So, she was navigating her way to the crosswalk using her white cane.
"No cars would stop for me, even though I pressed the button and had the right of way," she told SaltWire in an interview Aug. 29.
After multiple cars ignored her, one finally stopped, allowing her to cross halfway.
"And then the one that's across the street (going in the other direction) went right by me as well and never stopped for me," she said.
"I kind of panicked and waited a second till I was able to go. I am partially blind so I can see movements, but it has to be really close up. And I use a lot of my hearing as well to make the judgment calls to go across the street."
White, who lives in Summerside and commutes to Charlottetown for work, relies on the bus to get home. Crossing the street to reach the bus shelter has been a challenge for her.
"Very upset that people just don't pay attention and be mindful of me," White said when asked about how she was feeling that day.
"It's a lot of courage that it takes to be able to go out with your white cane. And you would think with the white cane, it could signalize that you are visually impaired, and people need to be mindful. But it's not always like that."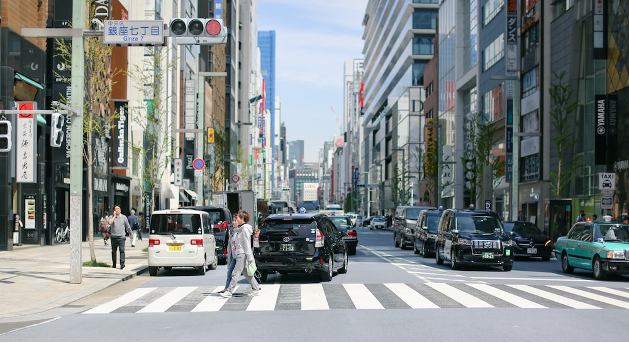 The Summerside resident is not the only person who has faced this issue.
Stella Walsh, the president of the Charlottetown-based Queensland Chapter of the Canadian Council of the Blind (CCB), said she has heard similar stories in the vision loss community.
"When you're crossing a crosswalk, you don't know if the cars are going to stop, or if they're going to keep going. And it's very dangerous even though you have your white cane or you even have a dog," said Walsh, who also has retinitis pigmentosa.
And now, electric vehicles add another layer of danger for those with sight loss, Walsh said.
"It's going to be even worse because you don't even know if the cars are there because they're very quiet – those electrical cars," she said. "When those cars are going to be in full force, it's going to be hard for the visually impaired."
"It'd be nice if people would notice that white cane and we are visually impaired, that they would stop for us," Walsh added.
As for White, it's not only cars she's worried about.
White, who is also the president of another CCB chapter called the Summerside Socialites, said a couple of weeks ago, as she had just stepped off the bus outside her office and was trying to unfold her cane, a skateboarder zipped past her.
"I was able to hear him as he was like right beside me and just kept going by – no warning."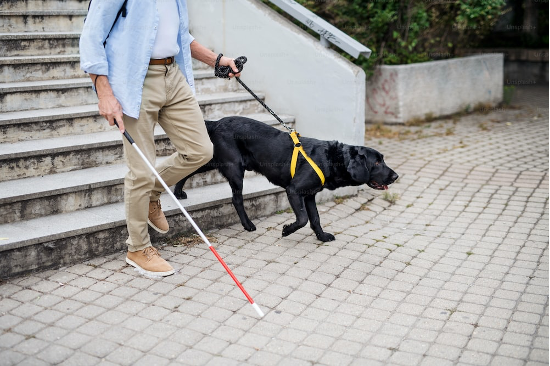 And just a few days ago, a similar incident occurred, this time involving a cyclist. She had her white cane out, guiding her toward the crosswalk when a cyclist came towards her.
"Please don't hit me," she recalled thinking at that moment. "He didn't stop or even tell me that he was near me. He just went right by me. And it was really close."
White plans to write to the city to suggest installing audible signals at the Glendenning Hall crosswalk.
"That could add one more extra layer of safety for us, not only for vision loss but for other pedestrians who need that extra layer of safety to go across the street," she said.
Jennifer McCarron, Charlottetown Police Services deputy police chief, said the Charlottetown Police have received a number of reports of cars not yielding to pedestrians lately.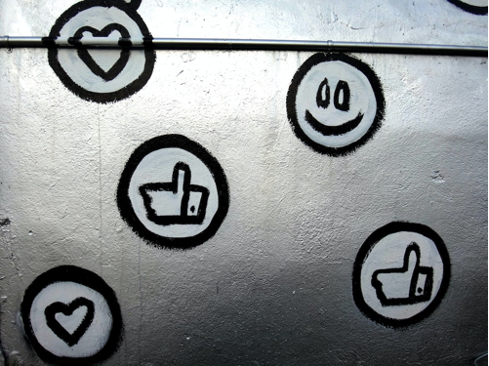 "And an unfortunate part of it is we have to be able to identify the vehicle and the driver in order to lay a charge."
Recently, White took to various Facebook groups to share her experiences, aiming to raise awareness about those with sight loss. Her posts garnered hundreds of likes, shares and comments from Islanders.
"If you see us out in the public, just be courteous. It's not easy having sight loss. It's not easy navigating our areas, and we're doing the best that we can do, and we just need a little help from the public," she said.
By Thinh Nguyen, SaltWire in Charlottetown.
Blind B.C. man swims Strait of Georgia to help those in need of guide dogs:
UPDATE — July 24, 2023: Scott Rees arrived at Pipers Lagoon in Nanaimo, B.C., on Sunday evening cheered on by dozens of friends, family members and supporters after completing his swim of more than 30 kilometres across the Strait of Georgia in just under 11 hours — exceeding his expectations of finishing in under 12 hours.
"Hearing the cheers on the beach gave me the fuel, the fire I needed for the last 200 or 300 metres," Rees said after the swim.
EARLIER STORY:
On Sunday, July 23, 39-year-old Scott Rees will swim the frigid waters of the Salish Sea, across the Strait of Georgia, to help him raise money and awareness for a cause near and dear to him.
Rees, a client of Canadian Guide Dogs for the Blind, has a condition called retinitis pigmentosa — a genetic condition that causes degeneration of the retina. He can still see some light, but has lost all functional sight.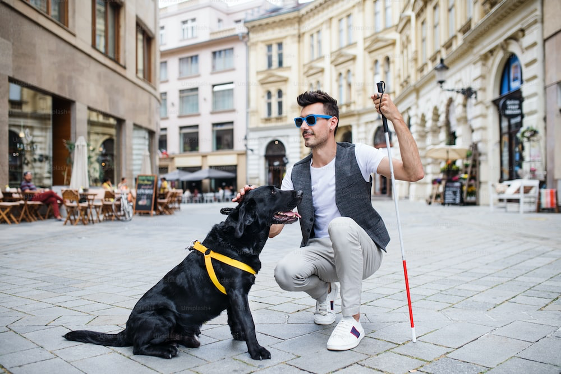 Two years ago, he was connected with his guide dog, a six-year-old, 34-kilogram yellow lab named Kaleb.
"He allows me to walk down the sidewalk at normal speed without risk of colliding with things," Rees said.
Rees relies on his guide dog, Kaleb, to get around and he wanted to give back to the organization that has helped him. Story producer Caroline Chan spoke with Rees ahead of the swim.
As of Friday, he'd raised more than $100,000 for others in need of a guide dog.
Rees will swim from Davis Bay near Sechelt to Pipers Lagoon Park in Nanaimo. The straight line from point A to point B is about 30 kilometres, and Rees expects the swim will be up to 33 kilometres to account for swimming off course a bit and changing currents.
He hopes to complete it in under 12 hours. Kaleb is more of a shoreline dog, so he will be waiting for Rees at the finish line with Rees's wife.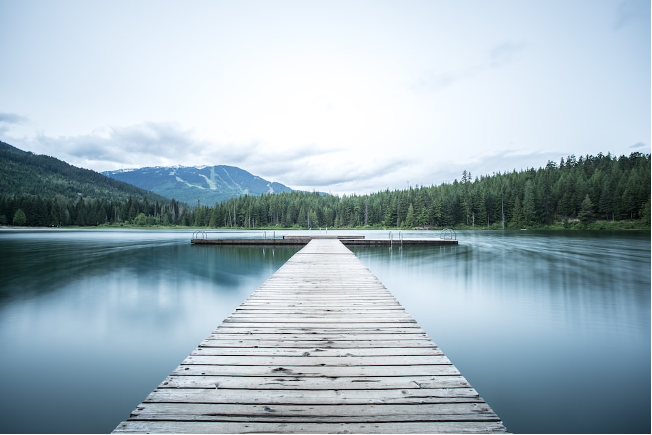 Rees grew up as a competitive swimmer in his hometown of Williams Lake, B.C.
"Back in those days it was all spring swimming, short distance pool swims," he said.
But as his vision deteriorated, he turned to physical activities that he could still do safely, and took up open water swimming.
He uses a waterproof headset that allows him to get directions from a support team in a boat nearby so he can stay on course.
Greg Wenger, Rees's friend since high school, is one of the people who will be assisting him with the swim. The pair have been swimming together since Rees's sight began to diminish.
"It's just a way to get out and spend time together and do some physical activity," he said.
On Sunday, he'll be one of four people on the boat helping guide Rees, and he'll be in the water with Rees at some points.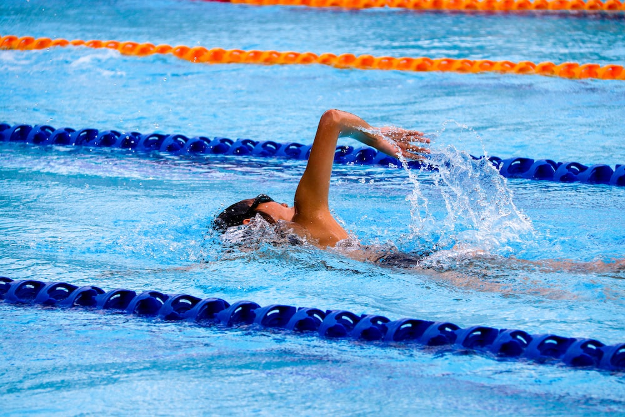 "For most of the swim he has someone in the water beside him providing moral support," Wenger said.
Rees swam in pools through the winter to stay in shape and prepare for the swim, and by April he started swimming in the ocean.
He's also done spin and runs with friends, attached to a tether to help guide him.
"Swimming is an activity that I've been able to maintain despite my failing vision," Rees said.
"It just seemed like a fitting activity for me to choose to do for this fundraiser."
By Caroline Chan
CBC News
Assistive Technology
Adventures with BeMyAI:
I was given early access to the BeMyAI beta, a feature that's being added to the BeMyEyes iOS app using ChatGPT4.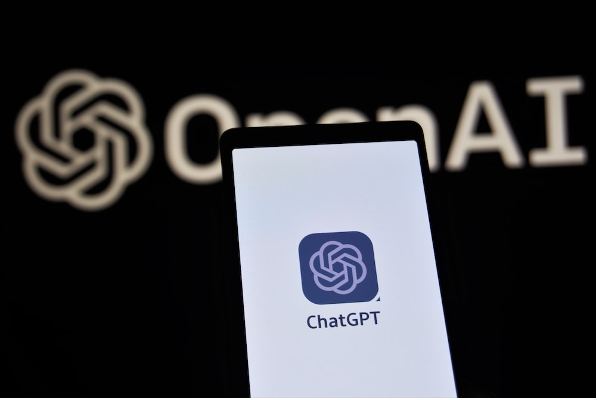 BeMyEyes is one of the most remarkable apps to have emerged in recent years. You sign up either as a sighted volunteer, or a blind or low vision person. If, like me, you fall into the latter category, you can then borrow a pair of eyes from a randomly selected volunteer.
The app is smart enough to connect you with a volunteer who speaks your language, and for whom it is daytime when you make your request. This is especially useful when you're somewhere that makes it inconvenient to call someone you usually would for help like this – because it's the middle of the night for them for example.
I've used it to remind me of settings on my stove, to figure out air-con controls in hotel rooms, to check the results of a rapid COVID test, and much more.
Although the anonymity of both participants is preserved, there are times when asking a stranger for help isn't convenient or comfortable. This is where BeMyAI comes in.
You can take a picture from inside the BeMyEyes app or upload one from elsewhere on your phone. With help from ChatGPT4 you get a detailed description of the image presented as text, which VoiceOver reads automatically. So far at least, this isn't anything that other apps like SeeingAI don't offer. But here's the thing – you can talk to this just like you would one of the sighted volunteers.
Well, sort of.
For the moment you have to type or dictate your questions into a text box and submit them. In time it would be good if this feature could be made conversational, but this is an early beta, so it is what it is.
When I posted on the socials that I was experimenting with BeMyAI, people were curious about its accuracy – not surprising given its purpose and the fact that ChatGPT is, well, shall we say somewhat badly educated?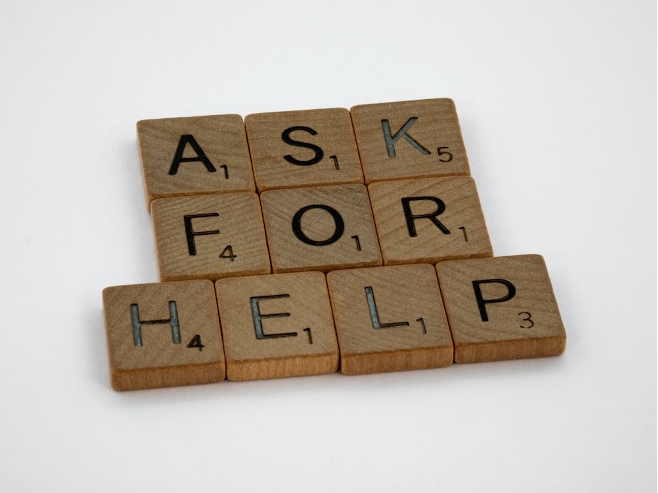 So I took a photo of a bit of my office that I know very well. I've owned most of the things in the picture since before I lost my sight, and I'm very familiar with the rest because it's my house after all.
Here's the initial description:
"The picture shows a wooden shelf attached to a wall. On the shelf, there are three items from left to right; an old fashioned rotary telephone, a metal slinky, and a Rubik's cube. The telephone is beige with a black rotary dial and a coiled cord, the metal slinky is in its classic coiled position, the Rubik's cube is colourful with different colours on each side including green, yellow, and red. The wall behind the shelf is painted in a light colour and the shelf is illuminated by a light source from above."
Not bad. Not entirely accurate either though. The telephone isn't beige, it's entirely black.
I asked BeMyAI:
"Are you sure the telephone is beige?"
It replied with:
"Yes, I apologize for any confusion. The telephone is indeed beige in colour with a black rotary dial, and a coiled cord connecting the handset to the base."
Then there's the enormous yellow pencil. It's on the shelf between the telephone and the slinky.
So I asked:
"Can you describe the pencil?"
And received the reply:
"I apologize, but there is no pencil visible in the picture you provided. The picture shows a rotary telephone, a metal slinky, and a Rubik's cube on a wooden shelf. If there is another picture with a pencil in it you would like me to describe, please upload it and I'd be happy to help."
The information I received along with access to the early beta had this to say:
"Our AI pioneers have observed that sometimes AI will tell you some things are in the picture when they are not, or it will omit things that are (these are called hallucinations). That's why at this early stage we urge you to follow a few simple safety guidelines…"
Fair enough. You'd be surprised by how much stuff a sighted person doesn't pay attention to, or at least think it worthy of commenting on, so I'm not holding BeMyAI to a particularly high standard just yet.
A lovely feature of humans is that you can ask them questions when you want more information, and those questions can be quite abstract. Sometimes though it might not be convenient to – with BeMyEyes you're always slightly conscious that some kind person has given up a few moments of their time to help, and you don't want to presume too much on their time. Or at least I do. Others may feel differently of course.
Either way, it's the ability to question BeMyAI that makes this particularly interesting. So I asked: "What is the biggest item on the shelf?"
It told me:
"The biggest item on the shelf is the old fashioned rotary telephone. It takes more space than the metal slinky and the Rubik's cube."
Alright: "What do I do with the middle item on the shelf?"
BeMyAI cheerfully told me:
"The middle item on the shelf is a metal slinky. A slinky is a toy that is typically played with by allowing it to stretch and reform its shape or by placing it at the top of a set of stairs or an inclined surface and watching it walk down step by step as it flips over itself. It's a classic toy that can be used for simple amusement and entertainment."
True that. But enough of these easy questions.
"Has the Rubik's cube been solved?"
BeMyAI explained that:
"In the picture the cube has not been solved. The sides that are visible show different colours indicating that it is still mixed up."
Ah yes. It's been like that for at least 30 years I expect, but I digress.
"How do I solve the Rubik's cube?"
Wait for it…
"Solving the Rubik's cube involves making each side of the cube a single solid colour. There are various methods and algorithms to solve it but I'll give a basic outline of steps:
1. Solve the white: start by solving the white edge pieces to form a cross on one face of the cube.
2. Solve the white corners: next solve the white corner pieces so that the entire white face is complete.
3. Solve the middle layer: move onto solving the middle layer by aligning and positioning the edge pieces currently.
4. Solve the top face: solve the yellow face by getting all the yellow pieces on the top layer without worrying about their final position.
5. Position the yellow corners: position the yellow corner pieces currently.
6. Position the yellow edges: finally position the yellow edge pieces currently to complete the cube.
Each of these steps involves specific moves and algorithms. It might be helpful to watch tutorials or read guides that provide detailed instructions and visual aids. Since you are blind I would recommend looking for audio tutorials or guides that are specifically designed for visually impaired individuals. There are also tactile Rubik's cubes with different textures on each side to make it."
Good grief! That seems plausible, but who knows? And before you ask, no, I have no idea if it works or not. This is not an accessible Rubik's cube and the other member of this household is otherwise occupied right now washing his hair apparently.
The truncation in some of the ChatGPT responses is a little odd (after the word "currently" for example), and the end ing is something of a cliff-hanger.
I'm not sure if that's ChatGPT or a bug in the BeMyAI feature though.
The Fridge Test:
When BeMyEyes announced the BeMyAI feature it was Reported that: If a user sends a picture of the inside of their refrigerator, the Virtual Volunteer will not only be able to correctly identify the items within, but also extrapolate and analyze what can be prepared with those ingredients.
Here's what BeMyAI had to say on the matter though:
"The picture shows the inside of an open refrigerator. On the top shelf there is a bag of something green, possibly vegetables and a white container with a lid. On the second shelf there is a red jug with a lid and a carton of almond milk. On the third shelf there is a container of eggs, a bag of mixed nuts, and a lemon. In the bottom drawer there are some vegetables.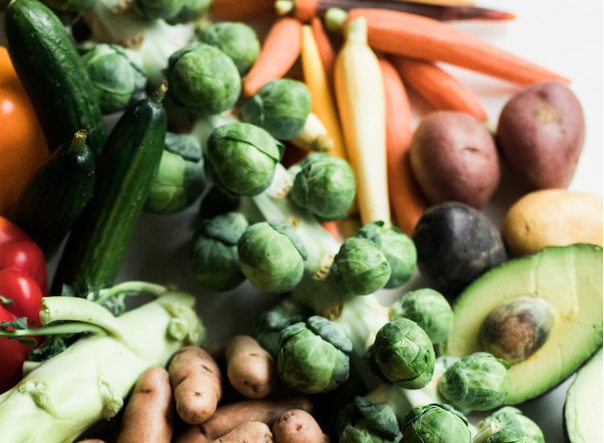 The refrigerator is white and has a wooden door handle on the right side. The light inside the fridge is on."
I posed the critical question:
"What shall I cook for dinner?"
BeMyAI chirpily suggested:
"Based on the items in your refrigerator you could make a simple vegetable stir-fry"
Well, yes, if I had any vegetables I suppose I could.
Ah. That'll be those infamous hallucinated nuts – or should that be hallucinogenic? Probably came from the same place as the hallucinated eggs.
I'm reminded of the old joke – "If we had some bacon we could have some bacon and eggs if we had some eggs".
Anyway, back to the cooking suggestion:
"You can use the green vegetables from the top shelf"
Well, yes, except it's actually half a loaf of brown bread.
"…the mixed nuts, from the third shelf"
Those again?
"… and add a squeeze of lemon for some freshness."
Um. What lemon? I know there isn't a lemon in the fridge because I'd have stuck some in my GT at the weekend.
To be fair it's a yellow plum, so close enough.
"If you have any additional ingredients like rice noodles or sauces, you can add them to make the dish more flavourful."
I can indeed. Good idea
And there you have it. My adventures with the early beta BeMyAI feature of the BeMyEyes iOS app.
What's really going to bake your noodle though, is that I really did have stir-fry for dinner tonight, only some time before I stuck BeMyAI in the fridge and asked it for ideas..
By David Goldfield
Assistive Technology Specialist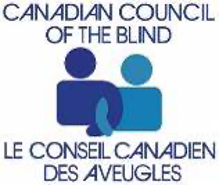 www.ccbnational.net 1-877-304-0968