CCB Vision Month 2022 Gala Dinner – Tuesday, May 17 from 6:00-9:30pm (Virtual and Live in Ottawa)

Due to the COVID-19 pandemic the White Cane Week Gala Dinner has been moved to May for Vision Month in hopes that people can gather together again. More information will follow as the date approaches.

White Cane Person of the Year and CCB President's Award will be presented.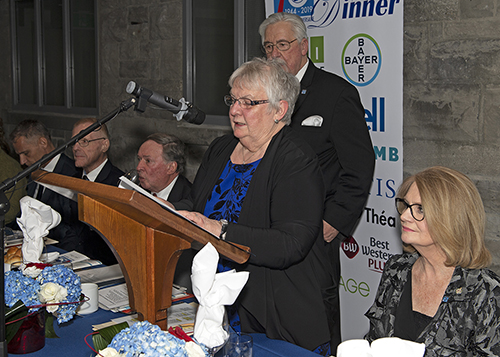 Louise Gillis delivers her speach at the first White Cane Gala Dinner