Welcome to White Cane Magazine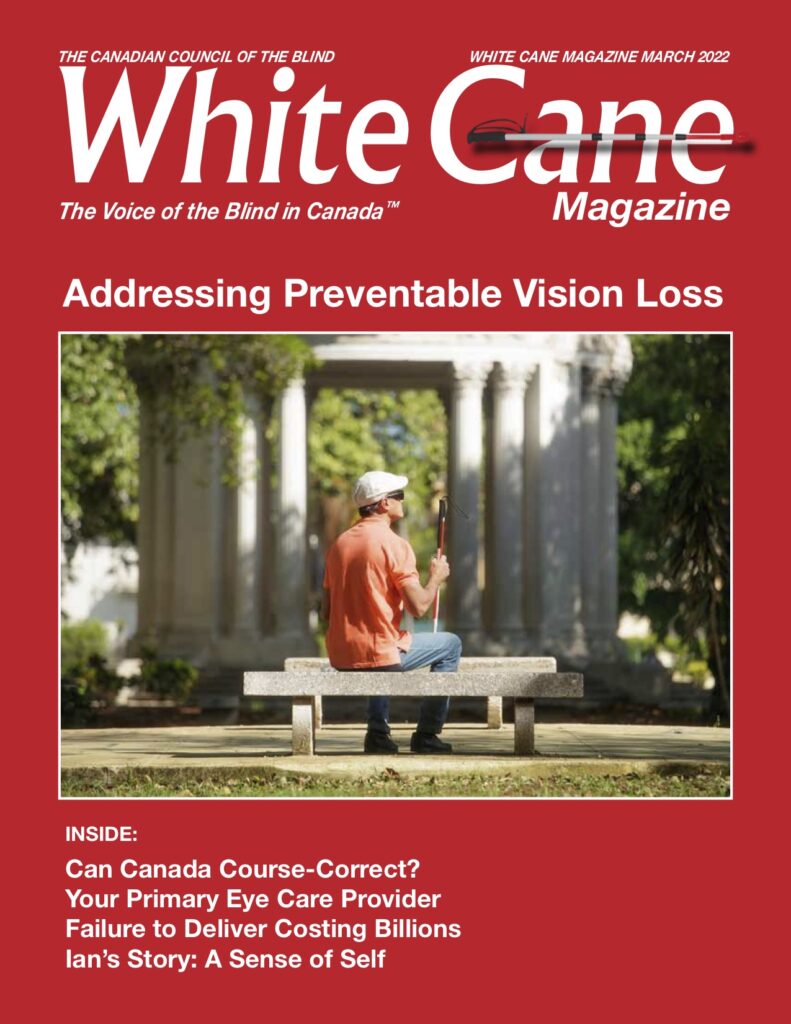 Learn About the Your Eye Care and Preventable Vision Loss Report.
Read about treatments for Age-Related Macular Degeneration.
How blindness is 75% preventable and when caused by Diabetes 95% avoidable.
Recognize Optometrists as your primary eye care provider and your Ophthalmologists as the leaders of your eye care team.
Read how the failure to deliver a national vision care strategy is costing Canada billions.
Marvel as 5 people share their life experiences of living with blindness.
See how clinical trials lead to sight saving innovations and how research is core to Fighting Blindness Canada.
Read about the Canadian Council of the Blind and its advocacy for Canada's blind, deaf-blind and partially sighted community.
Download the magazine in your prefered format below.
White Cane Magazine – pdf fileDownload